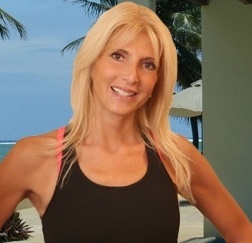 Nutrition and Weightloss
Nnutrition and weight loss specialist Josephine Fitzpatrick has an outstanding 99% success rate.
Here is what just a couple of her clients have to say:
– Dana L "When I turned 46 my whole body changed. I put on weight that I never had before and I couldn't take it off. With Innovation Weight Loss's personalized menus and access to someone 24/7 to answer all my questions, I surpassed my goal weight and have kept it off for a year.  Thank you Innovation Weight Loss for changing my life and for teaching me how to live a healthy life!"
– Teresa Guidice, Real Housewives of New Jersey "I started the Innovation Weight Loss Diet! Personalized menus, 24/7 personal support, I can eat my own fresh cooked meals and delicious portioned Innovation meals! The Pb & J bites are my favorite! I eat clean for 6 days and cheat for 1! How great is that! I love the cheat day! Thank you Josephine for teaching me how to Love to Live Healthy! The pounds are starting to come off!"
And a few more that agreed a picture is worth a thousand words:
Program
Join our worldwide clients from the comfort of your home, personalized just for you. No contract, just month to month, because we believe in our program.
4-week membership includes 24/7 support via email or text, accountability, personalized menu.
$99 for menu and $99 for one month support.  Total $198 to start.  Then $99 a month for as long as you stay on. 
Schedule a Consultation